Open your mind to a new whole world, learn something new, experience world-class education and also to develop a global perspective. An international degree is not only about expanding one's career and personal horizons but also about having an experience of a lifetime.
Dimaz offers professional consultancy for a range of high quality undergraduate and graduate programmes in reputed universities and institutions abroad in areas such as medical, engineering, business, marketing and healthcare management, all of which are designed to help a student to progress onto a thriving career. We welcome the students who wish to study abroad, we guide them to choose the most appropriate foreign institutions and courses to maximize their potential in gaining higher education to build a promising career. We take care of all their needs starting from selecting the desired course and institution, the documentation process, visa assistance and travel arrangements till they arrive in the campus.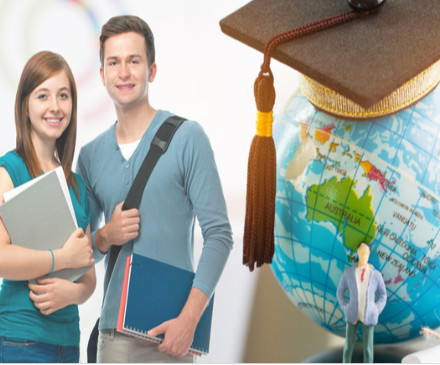 We advise students to understand how to make their career, take educational and important decisions in life. Selecting the right career is very important, as it has an impact on the quality of one's life. Therefore, it is advised to invest adequate time and effort in order to take the right career decision. Dimaz has professional and experienced team that provides help to identify the professional goals, enable the student to make a wiser academic decisions, and we give personal guidance to help the students to choose courses that perfectly fit for their career, to fulfil their dreams and goals. We are a team of qualified professionals possessing rich experience in the field of studies abroad. We provide bank educational loan assistance, travel and visa assistance, medical and travel insurance, comprehensive pre-departure guidance and meet and greet assistance at the destination airport. We have a good network of offices and associates in India, Russia, CIS and Nepal. Our team assists students, as well as universities resulting in happy careers.
For further assistance contact Dimaz Educon Assist:: educon@dimaz.in